Experience the rich history, ancient monuments, stunning architecture, and glorious sculptures in Madurai with our Madurai local sightseeing tour packages. It is a pilgrimage city in Tamil Nadu that is frequented by a huge influx of travelers every year.
The moment you enter the city, you'll be greeted by marvelous temples that take you to another world with their unique charm and aura. Here you can also sneak peek into the diverse culture of South India with a thriving art scene that includes traditional music, dance, and literature.
Visit the famous tourist places in Madurai to provide a treat to your eyes. For your ease, we have hereby shortlisted a few attractions that you can cover as a part of our Madurai local sightseeing tour packages to absorb the best of the city in your comfort. These are as follows: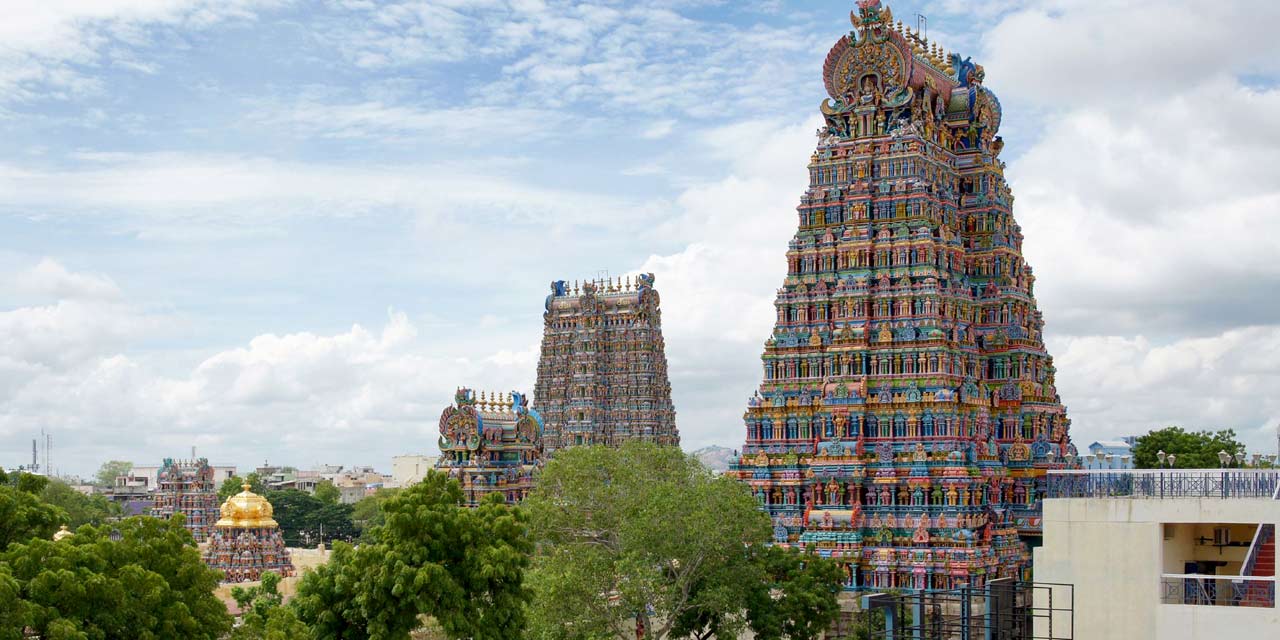 Tracing its history back to over 2500 years ago, the Meenakshi Amman Temple is one of the oldest temples in South India that boasts holy and divine vibes to draw the attention of thousands of devotees every month. It is located on the banks of the Vaigai River and has a kind of architecture that will surely leave you enthralled for many days.
Dedicated to Goddess Parvati and Lord Shiva, the prime highlight of the Meenakshi Amman Temple is its exquisite façade. Here you can also find 14 majestic towers with a hall of thousand pillars that is no less than a treat to watch. Other attractions include a sculpture of Ganesh made out of a single stone.
Plan a getaway to this pilgrimage site at the time of the Thirukalyanam Festival, which is usually organized with great fervor in April every year. It lasts for over 10 days and is attended by millions of people from all across the nation. The recommended exploration time would be 1-2 hours.
2. ISKCON Temple
If you're seeking to be spiritually enlightened on your Madurai tour, then there would be no place better than the ISKCON Temple. Also referred to as Radha Mathurapati Temple, ISKCON Temple is another point of interest that deserves to be seen by everyone, whether you're here for a short or long trip. It covers an area of 4 acres of land and lies in close proximity to the Meenakshi Amman Temple, making it convenient for tourists to access it by local transport.
Lord Krishna is the main deity that is worshipped here with full faith and devotion. Several other deities such as Lord Rama, Lord Jagannath, Lord Narasimha, and Lord Balarama can also be found within the temple architecture. There is also a large prayer hall where you can sit to chant the Hare Krishna mantra to attain peace of mind.
In addition to all this, the ISKCON Temple runs various social welfare programs along with many cultural and educational activities to educate people of all age groups. Various classes and seminars are also held by the authorities on an everyday basis for all those interested in the teachings of Lord Krishna.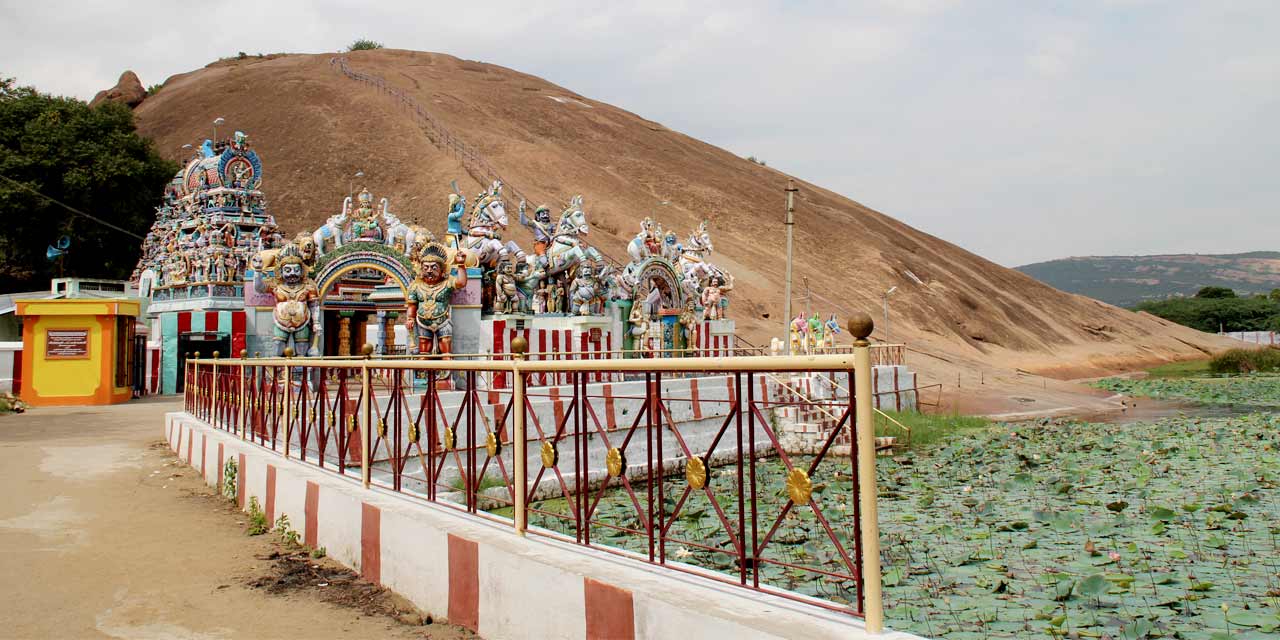 The next tourist attraction that is worthy of your time in Madurai is Samanar Hills. Located on the outskirts of the city, the Samanar Hills is a historical and cultural site that is widely renowned for its rock-cut sculptures and Jain cave temples. It is believed to have been a place of worship for Jain monks who lived in this part of the country during the 3rd century.
While the Jain caves are considered to be a significant example of ancient Jain architecture, the rock-cut sculptures are supposed to have been carved out of the hills by the Jain monks. The caves are decorated with intricate carvings and sculptures of Jain deities including Mahavira and Parsvanatha.
Apart from the Jain caves, the Samanar Hills also feature a number of other interesting rock formations and natural landmarks. The hills offer stunning views of the surrounding landscape and are a popular destination for hikers and nature enthusiasts. Visitors can explore the caves and sculptures, take a leisurely stroll around the hills, or simply sit and admire the beauty of the natural surroundings.
4. Vaigai Dam
Ideal to enjoy an escapade away from the maddening crowd of city life, the Vaigai Dam is a beautiful and serene location that offers a laid-back environment for people to relax, unwind, and return home refreshed – with a new energy to look forward to the everyday chores. It is a great spot for individuals to spend some ME time in tranquility and can be also visited by families looking for a perfect picnic location.
Surrounded by lush green hills on all sides, the Vaigai Dam invites nature admirers to look over the breathtaking views of the verdant landscape and capture them through their camera lens. You can also choose to soak in its surroundings, walk with your loved ones around the dam, or simply bring your picnic basket to create some unforgettable memories with your loved ones. The choice is yours!
Try to head to the Vaigai Dam during the monsoon season which starts in June and continues until August. At this time, the region receives heavy rainfall and due to continuous rain, the level of the water increases, making it look extremely mesmerizing when viewed even from a certain distance.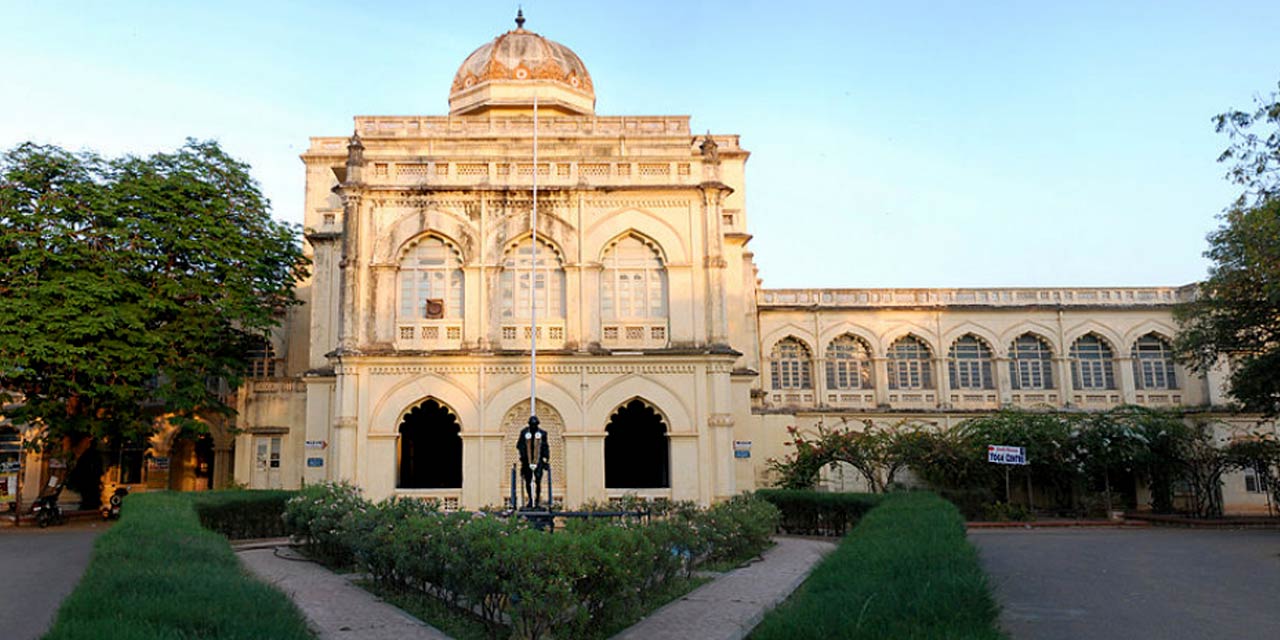 Your Madurai local sightseeing tour won't be complete without paying a visit to the Gandhi Memorial Museum. It is a historic building that was built in 1959 to pay respect and tribute to the father of the nation, Mahatma Gandhi.
Located in the center of the town, the Gandhi Memorial Museum boasts an exclusive collection of artifacts ranging from historical documents, photos, sculptures, letters, manuscripts, and other significant items within the premises. There is also a blood-stained cloth in the museum. It is believed that the cloth was worn by Gandhi Ji during his day of assassination and hence, is considered as the most striking feature of this place.
The best time to visit the Gandhi Memorial Museum would be in the month of October. On 2nd October i.e., on the birth anniversary of Mahatma Gandhi Ji, several programs are organized at the museum to keep the people entertained throughout the time. Entry to Gandhi Museum is free for everyone but if you're carrying a camera, you'll need to pay INR 50 for it.
---
Other than the aforementioned places, the city of Madurai has a lot more to unveil to its visitors. If time permits, you can plan to include a few more points of interest to your itinerary list to make the most of your time with our Madurai local sightseeing tour packages.
Some of the popular places are Koodal Azhagar Temple, Tirupparankundram Murugan Temple, Alagar Kovil, Pudhu Mandapam, Kazimar Big Mosque, St. Mary's Cathedral, Thirumalai Nayak Mahal, Mariamman Teppakulam, Meghamalai, Velachery Pottery Village, and Banana Market.
Explore the best of Madurai with our all-inclusive Madurai tour packages. We at Madurai Tourism, a division of Holidays DNA, strive to offer the best of our services to our diverse clientele so that you can enjoy your trip without any worries. Our all-inclusive packages can also be customized along with the itinerary of your choice. You just need to tell us your prerequisites in advance and we promise to do all the alternations as per your need. Please fill out the Contact Us form to know more about us.
How to Reach Madurai?
Getting to Madurai is quite easy. Due to its great connectivity to the rest of India via all modes of transportation, this city can be easily accessed by national as well as international travelers.
Among all, the most preferred way is via airways. Catch a direct flight to Madurai Airport to cover the maximum distance in minimum time. For overseas tourists, the Chennai International Airport is the best feasible option. Outside the airport, book a taxi from the list of top car rental companies in Madurai to experience hassle-free traveling to your desired destination.
Next, enjoy a smooth and comfortable railway journey to Madurai Railway Station if you like the train journey. Not only is it convenient for people of all age groups but is also pocket-friendly for all those who do have budget constraints in mind.
Last but not the least, for your ease, the Tamil Nadu Government also runs various buses from the metro cities of the nation to Madurai on an everyday basis. You can also opt to travel in a luxury coach with AC and non-AC facilities as per your need.