Madurai, located in the state of Tamil Nadu, is one of India's oldest and most culturally rich cities. You can tour the historic temples, visit museums, and enjoy street food and shopping with our Madurai 5 Nights / 6 Days Tour Packages.
Madurai is a wonderful destination for anybody interested in South Indian history, spirituality, art, and food. It is well-known for its exquisite temples, particularly the UNESCO World Heritage Site and the Dravidian architectural masterpiece Meenakshi Amman Temple.
Tour Packages Overview
Our Madurai 5 Nights / 6 Days Tour Packages are intended to provide you with a remarkable experience of this ancient and cultural city. Our travel packages are created with your budget, duration, and preferences in mind. They include visits to some of the most prominent temples, museums, palaces, and other sites in Madurai.
We provide a pleasant stay with all of the necessities. You may also travel with our private transportation services, which include an expert driver who will take you to the city's top attractions. You may start your day with a wonderful meal by taking advantage of the hotel's complimentary breakfast.
We also provide guided tours led by knowledgeable interpreters who will explain the history and significance of the places you visit. You may even request to arrange private dinners and special meals to taste Madurai's traditional food.
Why Book with Us?
Holidays DNA offers you the best Madurai 5 Nights / 6 Days Tour Packages designed to meet your travel needs and budget. Our experienced and professional tour organizers guarantee that you will have a wonderful experience with our packages. We understand that your safety is of utmost importance, so we ensure that all of our tours are properly planned and supervised by our travel experts.
Our team of professionals will prepare a personalized tour for you according to the budget and travel needs listed by you. We strive to provide our customers with the best accomodation and transportation services.
Resort & Hotels options with Madurai 5 Nights / 6 Days Tour Packages
1. Amika Hotel: Amika Hotel provides clean and comfortable rooms with all of the necessities. The 3-star hotel has a gym, a garden, a restaurant, and a bar. There is also free Wi-Fi, room service, and a 24-hour front desk.
2. Sterling V Grand: The Sterling V Grand is a stunning hotel that offers sophisticated, luxurious rooms with Wi-Fi, flat-screen TVs, and air conditioning. The 4-star hotel is located in a residential and business area. It offers a restaurant, a bar, a rooftop pool, and a lounge. It also provides event space and laundry services.
3. The Thangam Grand: The Thangam Grand offers stylish and spacious rooms with complimentary Wi-Fi, LED/LCD TVs, and air conditioning. The 3.5-star hotel is in the city center. It contains a sun patio, an outdoor pool, a restaurant, and a bar. A spa, a fitness center, and a business center are also available.
Popular Sightseeing Places to Visit on Madurai 5 Nights / 6 Days Tour Packages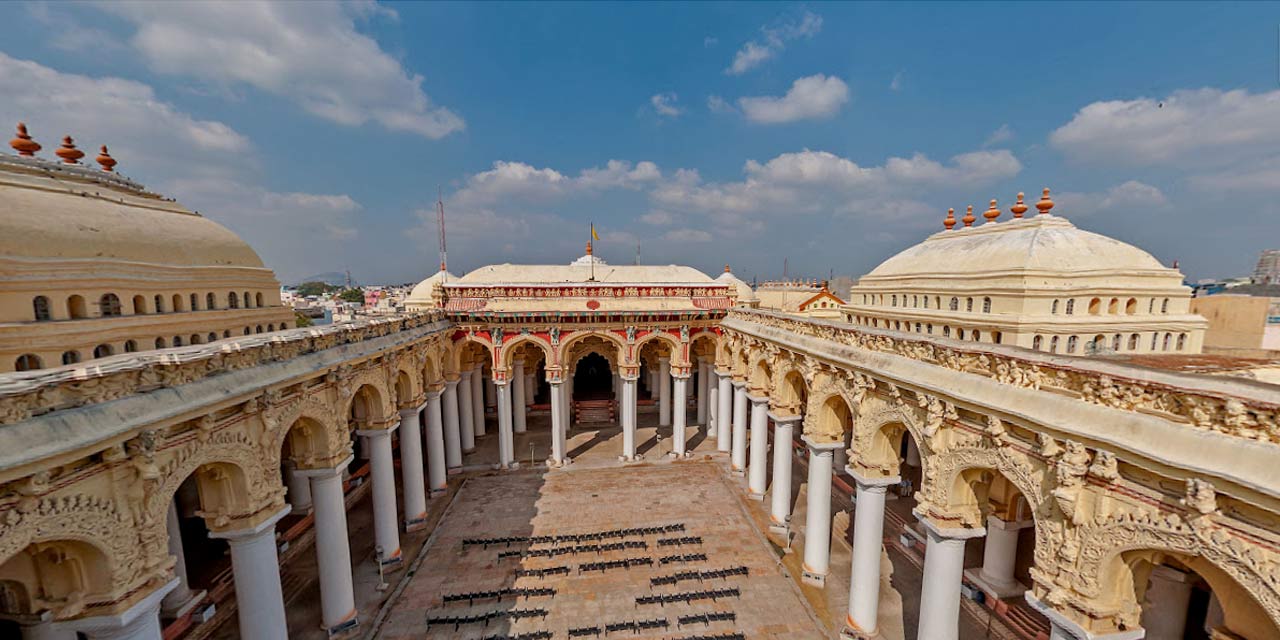 Thirumalai Nayak Palace was built in the 17th century by King Thirumalai Nayak, a king of Madurai's Nayaka dynasty. With majestic pillars, domes, arches, and paintings, it is an excellent example of Dravidian and Islamic architecture.
You may visit this palace to bask in its beauty and learn about its history. Every evening, you may also see a light and sound performance that tells the tale of Silappathikaram, an old Tamil epic.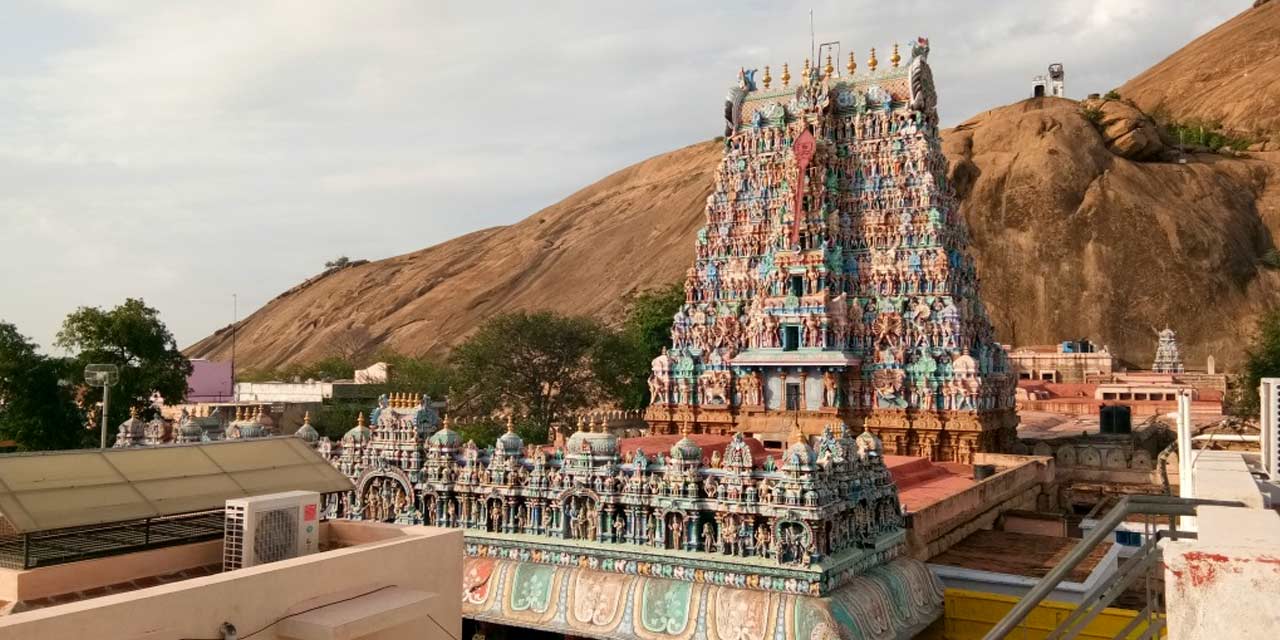 Tirupparankundram Murugan Temple is a Hindu temple devoted to Lord Murugan, the deity of war and Shiva's son. It is one of Murugan's six abodes, where he is said to have married Deivayanai, Indra's daughter.
The temple is carved from a rock and has several shrines, sculptures, and paintings. You can worship the deities by visiting the sacred pond and Sekunder's Muslim shrine. You can enjoy the magnificent views from the hill.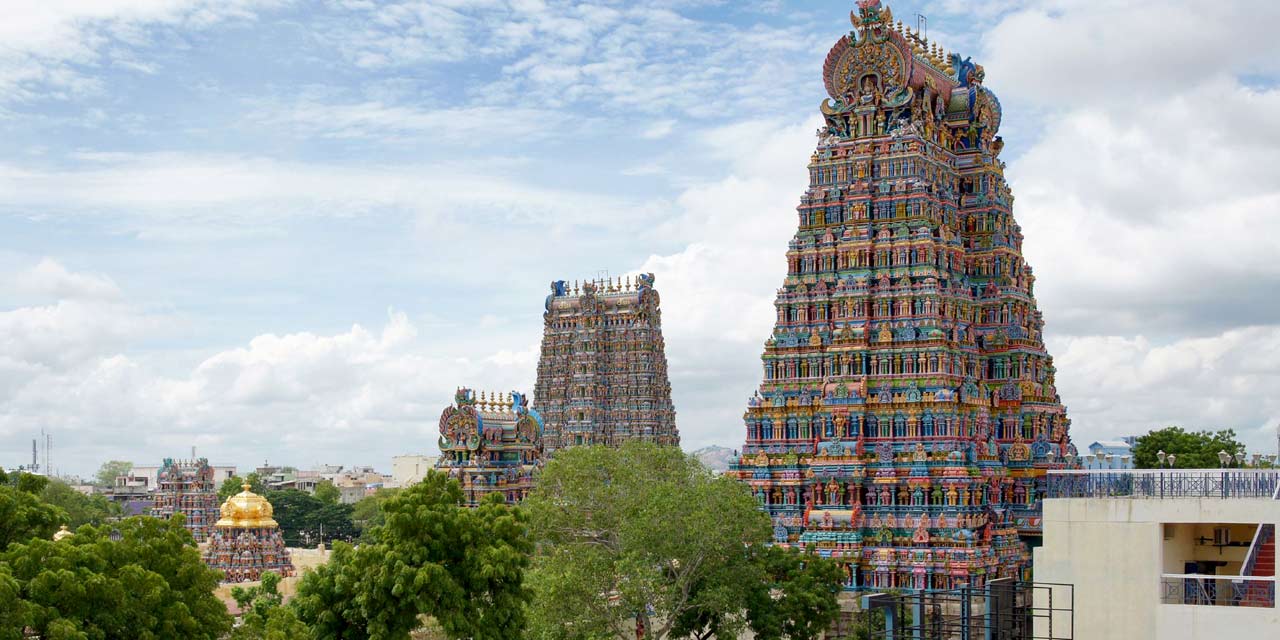 Meenakshi Amman Temple is a Hindu temple that pays homage to Goddess Meenakshi. She is a manifestation of Shakti, and her consort, Sundareswarar, is a manifestation of Shiva.
With 14 towering gopurams embellished with hundreds of colorful sculptures, it is one of India's largest and most ancient temples. You may wander through the temple complex, which contains several halls, shrines, ponds, and mandapas. You may also see daily rituals and celebrations that commemorate Meenakshi and Sundareswarar's divine marriage.
Activities & Things to Do in Madurai 5 Nights / 6 Days Tour Packages
Madurai is a beautiful city with plenty to explore. You may enjoy a leisurely boat trip on the Vaigai River, which runs through the city and provides picturesque views of the land. You may also see the iconic Albert Victor Bridge, a historic monument and popular photographic location. Watch a film at the Thangam Theatre, one of Madurai's oldest and largest movie theaters.
There are several markets in Madurai that you should visit during your trip. Puthu Mandapam Market is famous for its batik and handmade cotton fabrics. Cottage Arts Emporium offers arts and crafts items such as stone artifacts, embroidery shawls, and ornamental pieces.
Avani Moola Street is well-known for its jewelry stores, particularly those selling gold and silver decorations. Here, you may find some stunning designs and patterns inspired by temple architecture and motifs.
The traditional dress of Madurai women, Sungudi sarees, is considered auspicious for festivals and special events. You can buy them for the women in your life. Brass lamps are quite useful for religious events. They are also said to be emblems of prosperity and good fortune. In Madurai, you may get them from numerous metal dealers or handicraft shops.
---
Madurai is a city that will captivate you with its ancient and cultural charm. By booking Madurai 5 Nights / 6 Days Tour Packages, you will be able to enjoy the best of Madurai without any hassle. You will be able to visit the famous temples, museums, palaces and other attractions. Shop for some unique and elegant souvenirs, taste some delicious food and experience some exciting activities.