Madurai, a city rich in history and culture, promises a compelling experience for travelers. The historic city is located in the southern state of Tamil Nadu. Our Madurai 4 Nights / 5 Days Tour Packages allow you to explore its rich history, savor some local cuisine, and experience the spiritual energy of the fascinating city.
Madurai, also known as the "Lotus City," is famous for its grand Meenakshi Amman Temple, a Dravidian architectural marvel. The bustling bazaars, busy streets, and delicious food of Madurai contribute to its attraction. The city has long been an academic and cultural center. It caters to a wide range of interests, whether you are on a family holiday, a single getaway, or a spiritual journey.
Tour Packages Overview
Our Madurai 4 Nights / 5 Days Tour Packages guarantee a memorable adventure loaded with varied activities. These packages include vital aspects like comfortable hotel stays in well-appointed rooms, complimentary breakfast, and local transportation by private vehicle. We provide a hassle-free tour of the city and its surroundings.
The package includes visits to prominent tourist places of Madurai, like Meenakshi Amman Temple, Vaigai Dam, Thirumalai Nayak Palace, and Alagar Koil. You can get fascinating insights into Madurai's rich history and culture with our well-curated activities, making your visit both educational and pleasant.
Furthermore, Madurai 4 Nights / 5 Days Tour Packages may include exclusive activities such as bonfire evenings, private dinners, and guided tours. Families traveling with children may also make use of babysitter services, giving parents a stress-free vacation. We also give you the freedom to personalize your package with sightseeing tours and activities according to your travel preference.
Why Book with Us?
Holidays DNA is committed to providing a hassle-free and enjoyable holiday experience in Madurai. Our expert team of travel planners will assist you with anything you need for your trip. We guarantee a seamless booking experience and 24/7 customer support.
Madurai 4 Nights / 5 Days Tour Packages by Holidays DNA can be customized to provide an unforgettable holiday full of interesting activities. Whether you are looking for a spiritual getaway or a relaxing family vacation, we will ensure you have the best time in Madurai.
Resort & Hotels options with Madurai 4 Nights / 5 Days Tour Packages
1. The Gateway Hotel Pasumalai: The Gateway Hotel Pasumalai is situated on an idyllic hillside, offering scenic views of the city. This 5-star hotel offers spacious and well-appointed rooms, ensuring a pleasant stay. You can enjoy the breathtaking scenery and courteous staff throughout. Their multi-cuisine restaurant provides excellent delicacies, making it a perfect choice for a refreshing holiday.
2. Fortune Pandiyan Hotel: Fortune Pandiyan Hotel is known for its warm hospitality. This 3-star hotel is set across 3 acres of landscaped gardens. It features a contemporary look and offers a range of amenities. It has an outdoor pool, a fitness center, a bar, and a spa. Its in-house restaurant presents some delicious delights, ensuring a wonderful experience.
3. Courtyard by Marriott: Courtyard by Marriott is the ideal choice for visitors looking for a luxury stay. This 5-star hotel is in the heart of Madurai, near to many attractions. It has a modern style and an elegant atmosphere. It provides a delightful stay with an outdoor pool, gym, restaurant, and patio.
Popular Sightseeing Places to Visit on Madurai 4 Nights / 5 Days Tour Packages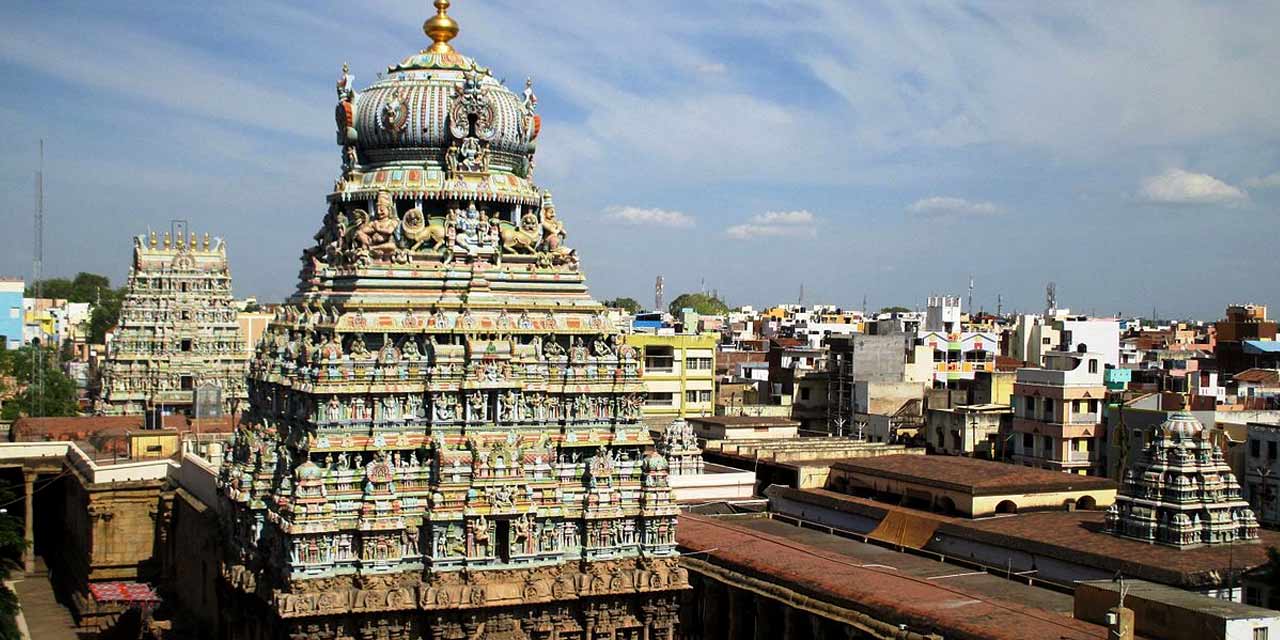 The Koodal Azhagar Temple, located in the center of Madurai, is a prominent pilgrimage site as well as an outstanding example of Dravidian architecture. Dedicated to Lord Vishnu, it is famed for its beautifully carved pillars and exquisite sculptures. You may marvel at the magnificent craftsmanship while participating in temple ceremonies and absorbing the spiritual atmosphere.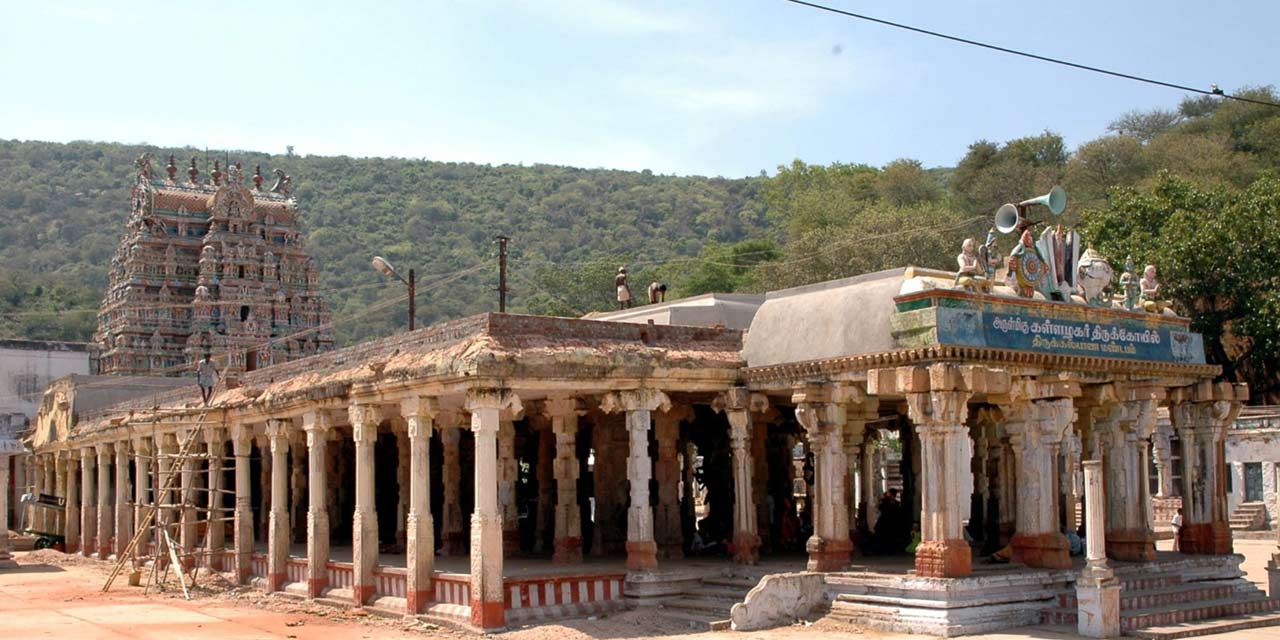 Alagar Kovil, nestled in the Alagar Hills, is a temple dedicated to Lord Alagar (Vishnu). The temple's scenic setting and serene atmosphere make it a popular destination for both pilgrims and nature lovers. You may explore the hills' lush greenery, see great processions during festivals, and marvel at the temple's beautiful construction.
3. Meghamalai
Meghamalai, often known as the "High Wavy Mountains," is a beautiful hill station near Madurai. The lesser-known treasure provides a lush, eco-friendly setting, making it a haven for hikers and wildlife enthusiasts. Hiking through tea gardens, spotting various species, and enjoying panoramic vistas of the Western Ghats make it an ideal escape for people seeking tranquility in nature.
Activities & Things to Do on Madurai 4 Nights / 5 Days Tour Packages
Madurai offers a wide range of experiences for visitors. You may experience the city's culinary culture through food exploration and cooking lessons. To discover the local culture and craft traditions, you may participate in cultural classes ranging from traditional silk weaving to sculpture.
Madurai boasts a plethora of shopping opportunities. Explore the old Puthu Mandapam market, which is known for its textiles, jewelry, and handicrafts. Wander along Chithirai Street, a bustling marketplace selling traditional Madurai textiles and gifts. Do not miss the lively MGR Market, where spices, flowers, and local foods combine to create a sensory feast.
Madurai offers an extensive selection of souvenirs. You can buy Madurai Silk Sarees for the women of your family. They are known for their intricate patterns and high quality. Buy elaborately created brassware, such as lamps and figurines, that make excellent mementos. Finally, revel in the aromatic world of spices and condiments. They are a Madurai specialty and form excellent gifts for your loved ones.
---
Madurai is the perfect getaway for a relaxing and stress-free vacation. With several historical sites and picturesque temples, this city is filled with beauty and culture. Whether you are looking for a weekend jaunt or an extended stay, Madurai has something to offer everyone.
Our carefully designed Madurai 4 Nights / 5 Days Tour Package will guarantee that you make the most of your time in the culturally rich city. Our itineraries include touring historic temples and tranquil hill stations, savoring excellent local food, and partaking in immersive cultural events. You may completely immerse yourself in the enchantment of Madurai, creating lasting memories with luxurious lodgings, guided excursions, and other services to enrich your experience.