Madurai is a place where time-honored traditions blend seamlessly with modern life. The city is located in the southern heart of India and impresses with its unique charm. Explore the ancient city with our Madurai 6 Nights / 7 Days Tour Packages.
Madurai is famous for many reasons, but its historical treasures take center stage. The Koodal Azhagar Temple, the Meenakshi Temple, and the majestic Thirumalai Nayakkar Mahal stand as pride to its rich heritage.
You can enjoy the tantalizing South Indian cuisine, wake up to a picturesque sunrise, and get an insight into Dravidian architecture. Families, solo adventurers, and history buffs can create lasting memories in the city with our Madurai 6 Nights / 7 Days Tour Packages. We take care of all travel arrangements, accommodation, guided sightseeing, and hassle-free transfers.
Tour Packages Overview
Our Madurai tour packages are exciting adventure plans, including sightseeing visits to the city's most interesting places. From the Meenakshi Amman Temple to Thirumalai Nayakkar Mahal and Koodal Azhagar Temple, you can pick from the list of best places to visit in Madurai.
We also arrange a comfortable stay at the best hotels in Madurai based on your budget and travel needs. You will have a private car to pick you up from the airport/ railway station and take you around Madurai.
If you want to learn more about Madurai, you can opt for a guide to show you around. You can get private dinners arranged for your loved ones. Additionally, you can request add-ons such as bonfires, babysitting, and senior citizen assistance.
Why Book with Us?
Holidays DNA promises a delightful and safe travel experience for all its customers. We provide personalized Madurai 6 Nights / 7 Days Tour Packages based on your requirements. Our tour packages are flexible so that you can customize them according to your needs.
We believe in offering excellent customer service and value for money. Our expert team of travel advisors will make sure that you have an enjoyable vacation in Madurai. With our 24*7 customer support, you can be sure that all your problems will be addressed quickly.
Resort & Hotels options with Madurai 6 Nights / 7 Days Tour Packages
1. The Gateway Hotel Pasumalai: A 5-star hotel by Taj Group, The Gateway Hotel is perched on top of Pasumalai Hill. It is surrounded by 62 acres of lush gardens. It offers luxurious rooms, state-of-the-art amenities, and impeccable service for an unparalleled experience in Madurai. The world-class accommodation is complemented by the stunning views of the temple town and Kodai hills.
2. Fortune Pandiyan Hotel: Rated as a 4.5-star gem, Fortune Pandiyan Hotel offers 57 spacious and beautifully furnished guest rooms. The property seamlessly blends contemporary and traditional design elements, ensuring a comfortable stay. Enjoy dining at the multi-cuisine restaurant Orchid, sip drinks at The Ranch bar, or savor authentic Indian cuisine at the poolside Bar-Be-Q restaurant.
3. Courtyard by Marriott: Courtyard by Marriott is a shining 4-star beacon of convenience and luxury in Madurai. Its central location offers easy access to the airport, railway station, and bus terminus. Featuring 102 well-appointed rooms, a modern gym, and a refreshing swimming pool, Courtyard by Marriott ensures a comfortable stay. Dining options abound with the Madurai Kitchen restaurant, M Lounge café, and The Balcony Bar.
Popular Sightseeing Places to Visit on Madurai 6 Nights / 7 Days Tour Packages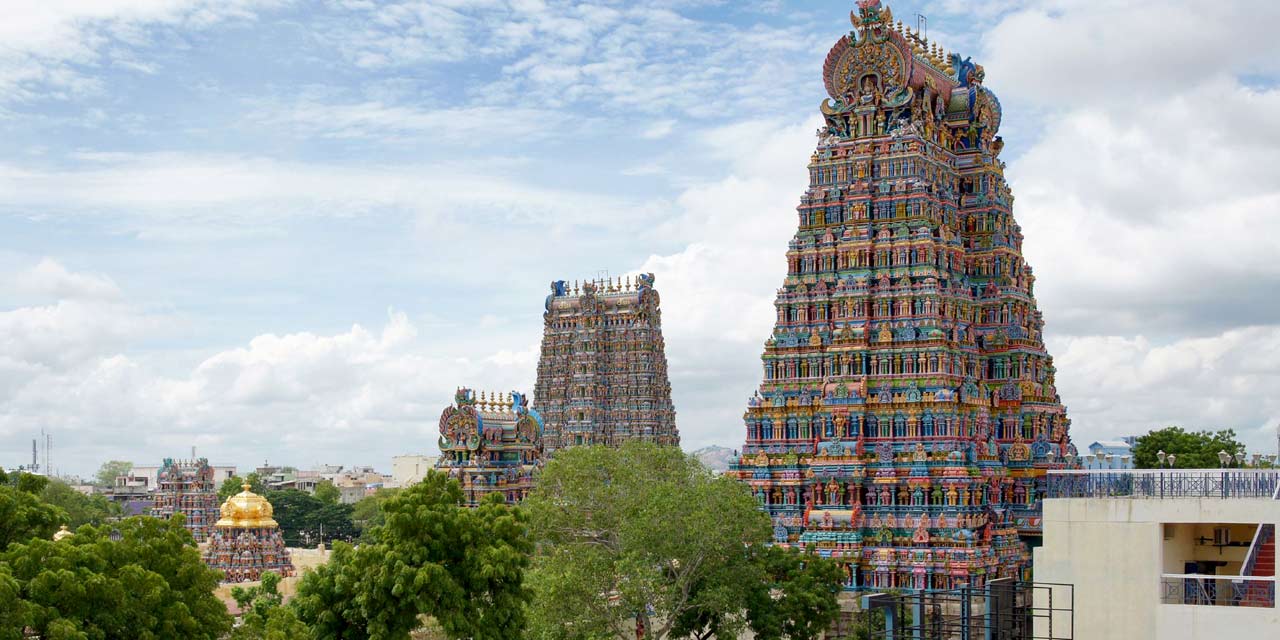 The iconic Meenakshi Amman Temple is one of the most beautiful temples in India. Dedicated to Lord Shiva and Goddess Parvati, the temple draws many pilgrims from all over the country. The temple is filled with amazing sculptures and paintings that depict stories from Hindu mythology.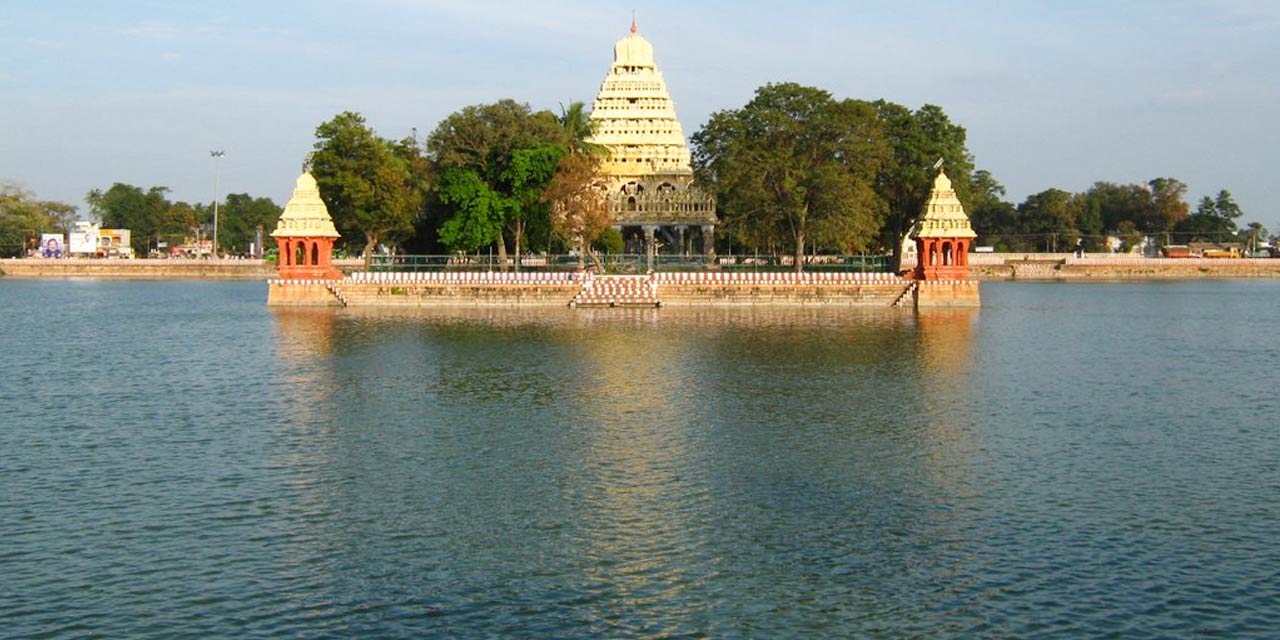 Mariamman Teppakulam is a large temple tank that was built by King Thirumalai Nayakar in the 17th century. It is the site of one of the most anticipated events in Madurai, the Teppotsavam. It is an annual celebration also known as the Float Festival. Devotees gather around the tank to witness a dazzling display of illuminated floats with traditional music and performances.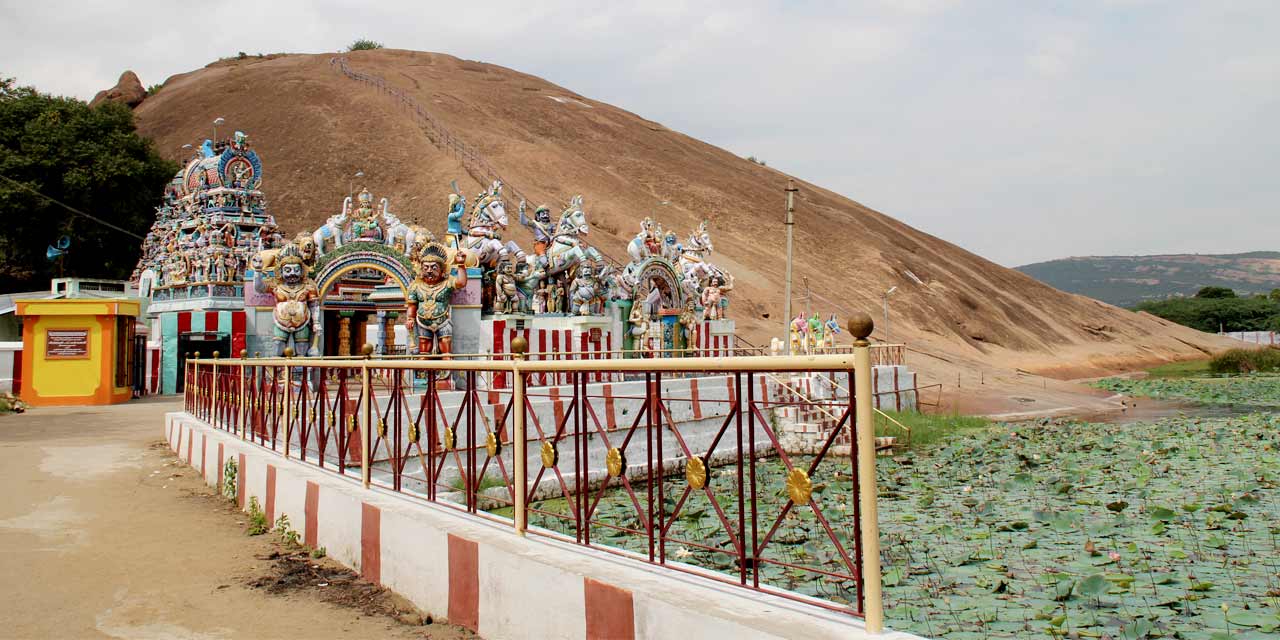 Samanar Hills is an ancient site located close to Madurai. It is believed to be the birthplace of the Jains. You can find many sculptures and inscriptions here, which are said to be more than 1,000 years old. A visit to the beautiful destination gives you an insight into the history of Jainism.
Activities & Things to Do on Madurai 6 Nights / 7 Days Tour Packages
Discover Madurai's rich offerings by exploring its cultural treasures and natural abundance. The Gandhi Memorial Museum narrates India's history and pays tribute to the beloved leader. Visit the vibrant flower market near Meenakshi Amman Temple to immerse yourself in colors and fragrances. Attend traditional music and dance performances at Thirumalai Nayakkar Palace for cultural immersion.
Madurai is also a shopper's paradise. Puthu Mandapam, a historic market, offers handicrafts, textiles, and jewelry. Fashion enthusiasts can explore Vishaal de Mal, a modern mall with popular brands. Chinna Chokkikulam is renowned for antique shops and unique collectibles.
When shopping for souvenirs, Madurai offers a variety of choices. Consider Madurai Silk Sarees, known for their elegance and intricate designs. Handcrafted wooden toys reflecting local culture make great gifts for kids. Tanjavur Paintings showcase colorful, traditional mythological themes. Brass lamps, with their exquisite designs, symbolize spirituality and tradition, serving as meaningful mementos.
Get a taste of local flavors at Madurai's street-side eateries and high-end outlets. Enjoy South Indian delicacies such as Banana Bajjis, Mirchi Bajjis, Medhu Vadas, and the iconic Jigarthanda.
---
Madurai is a great destination for travelers of all kinds. From cultural sightseeing and shopping to spectacular views and delicious local cuisine, it has something for everyone.
Booking a Madurai 6 Nights / 7 Days Tour Package with Holidays DNA is the key to a delightful holiday. With carefully crafted itineraries, these packages ensure you get the most out of your trip. You will be able to explore the rich heritage of Madurai, indulge in unique activities, and shop for authentic souvenirs in a safe, convenient, and comfortable manner with our packages.