Madurai, an ancient city in the state of Tamil Nadu, is renowned for its rich cultural heritage, revered temples, and bustling markets. Its iconic Meenakshi Amman Temple, a vibrant cultural and religious landmark, attracts visitors from around the world. Our Madurai 3 Nights / 4 Days Tour Packages are perfectly designed to give you an insight into the city's imperial past.
The intricate architecture and spiritual significance of the city make Madurai a must-visit destination. It boasts a holistic travel experience, including a deep dive into the region's history, shopping at bustling markets, and indulging in delectable cuisine. Whether for its religious importance, cultural heritage, or culinary delights, Madurai promises an unforgettable journey for every traveler.
Tour Packages Overview
Tour packages to Madurai typically offer a well-rounded experience, encompassing various aspects of the culturally rich city. Generic inclusions often comprise comfortable hotel stays, ranging from budget to luxury options, ensuring a pleasant sojourn. Local transport by private car is commonly included for hassle-free exploration of the city.
Sightseeing tours encompass guided visits to historical landmarks, enabling travelers to delve into Madurai's heritage. Complimentary breakfast is a common offering, ensuring a good start to your day. Optional services often include personalized meals, babysitting, cultural performances, and guided tours to the city's gems. Shopping excursions to bustling local markets and workshops on traditional crafts and cuisine provide a unique cultural immersion.
Furthermore, eco-friendly tours focusing on sustainable travel and community engagement may be available for conscious travelers. Personalized itineraries and extended stays can also be arranged to suit diverse preferences. These optional services enhance the overall tour, making a visit to Madurai not just a sightseeing endeavor but an immersive cultural and historical journey.
Why Book with Us?
Whether you are traveling with your family, spouse, friends, or even solo, Holidays DNA offers customized Madurai 3 Nights / 4 Days Tour Packages. With our knowledge and extensive experience in the tourism industry, we are committed to making your journey to Madurai enjoyable. Our curated tour packages offer hassle-free exploration of the city's rich heritage and culture with the help of well-trained tour operators. At Holidays DNA, we prioritize comfort and convenience, ensuring travelers have a pleasant journey without compromising safety standards.
Resort & Hotels options with Madurai 3 Nights / 4 Days Tour Packages
1. Amika Hotel: A luxurious 4-star property, Amika Hotel is known for its exceptional amenities and services. It offers well-appointed rooms, modern facilities, and elegant decor, ensuring a comfortable stay. The hotel features a fitness center, swimming pool, on-site dining, and conference facilities. Here, you can enjoy personalized services, including room service, concierge assistance, and business or personal event support during the visit.
2. Heritage Madurai: Heritage Madurai is a prestigious 5-star resort that exudes luxury and cultural richness. The property showcases traditional architecture with contemporary amenities, offering a unique blend of heritage and comfort. You can enjoy lavish rooms, a spa, lush gardens, and a pool. The resort provides impeccable services, including fine dining, spa treatments, event venues, and recreational facilities for a truly opulent experience.
3. Regency Madurai: Regency Madurai is a 4-star hotel offering modern comfort and convenience. The property boasts comfortable rooms, stylish decor, and contemporary facilities. Guests can access a restaurant, fitness center, and banquet spaces. The hotel provides essential services, including room service, Wi-Fi, and event hosting, ensuring a pleasant stay for both business and leisure travelers.
Popular Sightseeing Places to Visit on Madurai 3 Nights / 4 Days Tour Packages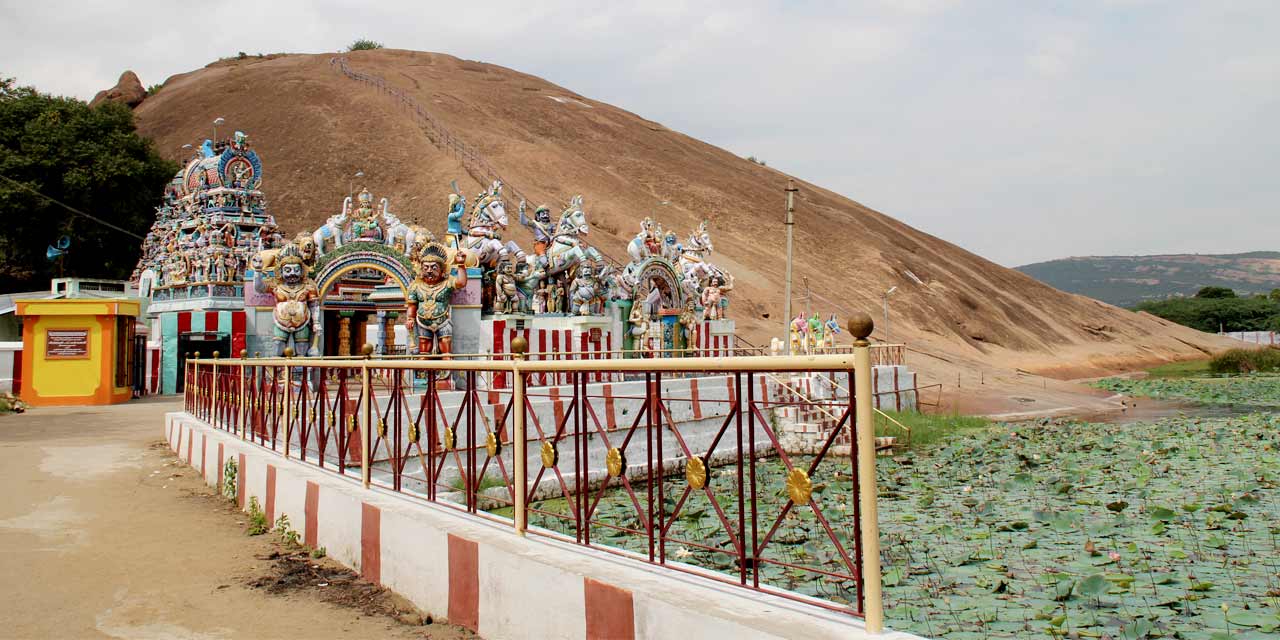 Samanar Hills, located in Madurai, is a historic sightseeing spot of significant cultural importance. The site features ancient Jain rock-cut caves adorned with intricate sculptures and inscriptions dating back to the 9th century. You can explore these beautifully crafted caves, marvel at the artistic heritage, and learn about Jain history, making it a captivating archaeological destination.
2. Vaigai Dam
Vaigai Dam, situated near Madurai, is a prominent sightseeing attraction and vital water resource. Its significance lies in irrigation, water supply, and flood control. While touring, you can enjoy serene views of the reservoir, engage in boating, and relax in the surrounding greenery. The dam showcases engineering prowess and offers a tranquil escape.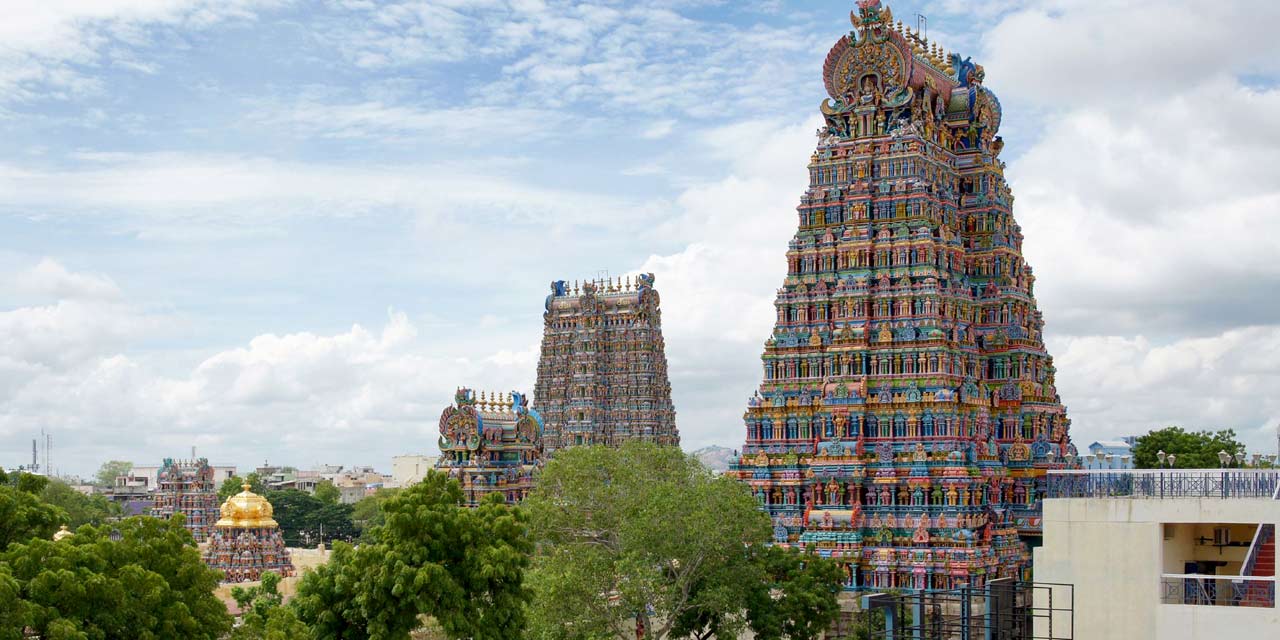 Meenakshi Amman Temple is an iconic religious landmark and a major tourist attraction of the temple city. It is known for its intricate architecture and spiritual significance. The temple features towering gopurams, ornate carvings, and a sacred pond. You can explore the grandeur of the shrine, attend rituals, and soak yourself in the temple's vibrant cultural and religious ambiance.
Activities & Things to Do on Madurai 3 Nights / 4 Days Tour Packages
Apart from visiting Meenakshi Amman Temple, there is much to explore in Madurai. Discover the history at Thirumalai Nayak Palace, witness a vibrant evening Aarti at Vandiyur Mariamman Teppakulam, and savor the local cuisine, like the famous Madurai Jigarthanda.
Madurai's popular shopping destinations include Puthu Mandapam, offering textiles, handicrafts, and jewelry. The vibrant streets of Town Hall Road are known for traditional fabrics, while the Heritage Market showcases antiques. Masi Street is famed for intricately designed bronze items, and East Avani Moola Street offers a range of spices and sweets.
You can take home souvenirs like traditional silk sarees, intricately carved sandalwood items, vibrant Batik textiles, brass and bronze idols, and fragrant Madurai Malli (jasmine) flowers. These items encapsulate the city's rich culture and artistic heritage, making for meaningful souvenirs of your visit.
---
Madurai offers remarkable monuments, a thriving culture, and warm hospitality. A tour of the city is a unique opportunity to explore the city's past, traditions, and architecture. From exploring ancient architecture to shopping in age-old markets, it offers diverse experiences.
Booking Madurai 3 Nights / 4 Days Tour Packages ensures a delightful and well-organized vacation. With our expertly crafted itineraries, you will have ample time to witness the city's history, experience its spirituality, and taste the local flavors. Hassle-free accommodations, guided tours, and optional activities make this package an ideal choice for a memorable and enjoyable holiday.